Home
›
PEx Local Entertainment
›
Showbiz - Female Celebrities
Discuss your bets and predictions on who will be the next
Miss Universe
. 👑
●♥-A LIGHT THAT SHINES BRIGHTLY*SHAINAticz KINGDOM*[26]Ms.SHAINA MAGDAYAO~INSPIRED-&#982
jda
PExer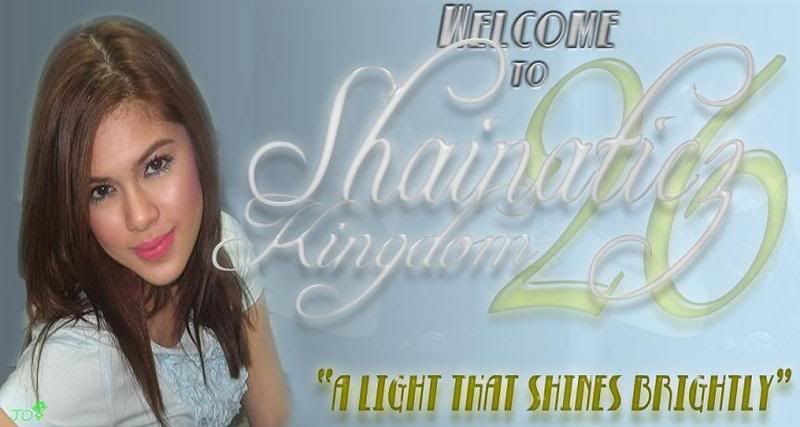 This is the thread of our PRINCESA SHAINA MAGDAYAO Bahay ng mga TRUE and LOYAL SHAINATICS!

[highlight]To All Shainatics and to Our Elegant Princess Shaina
Congrats for doin' a great job sa last thread natin..now we're in our new home let's have fun and todo support tayo sa PRINCESA! PRINCESS SHAINA LOVES SHAINATICS and SHAINATICS LOVES SHAINA!!

We are one big happy family! Our bond is stronger than a rubber band and no one can break us and our Princess down diba? HAPPY POSTING everyone! Love you all!! SHAINATICS ROCKZ!!

Message to Newbies and Lurkers:

Feel free to post n visit Shaina's thread often. Shainaticz are nice people we don't bite..Feel free to mingle and chat with us. And also feel free to leave a message to Shaina because Shaina does read her thread and she keeps up to date wit us. Thank You and HAPPY POSTING!

To Haterz:

God Bless You! With whatever you guys say and post SHAINATICS will stay strong and we will still support and love Shaina no matter what. Haterz are just wasting their time with us coz they will not succeed in making us hate Shaina becoz we LOVE & SUPPORT her so dearly. I hope God will enlighten ur minds, open ur hearts and fill it wit love becoz its filled wit Hatred. Take Care and God Bless.[/highlight]

~dhelcee

We've gone so far already as SHAINAtics now we are on our 26th Kingdom! Congrats SHAINAtics we made it this far! Todo Support tayo sa Princess Shaina natin!!! FULL FORCE ANG SUPPORT NATIN!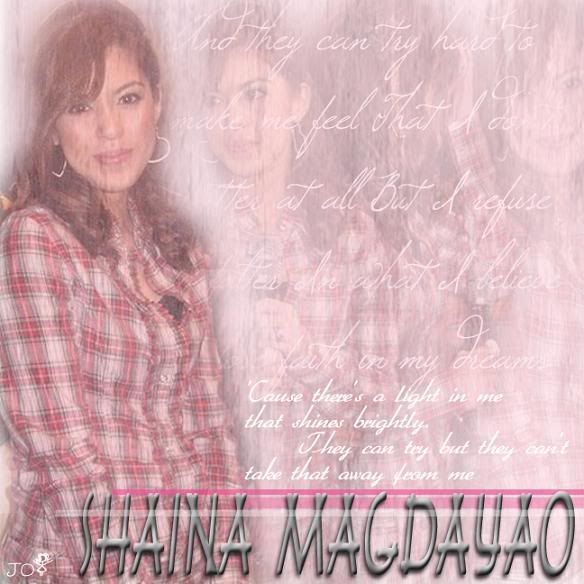 [highlight]To MS. SHAINA MAGDAYAO:
YOU HAVE SUCH A KIND HEART! WE WANT YOU TO KNOW THAT YOU INSPIRE US EVERYDAY! THANK YOU FOR BEING YOU AND FOR ALWAYS BEING TRUE! WE LOVE YOU VERY MUCH! ALWAYS REMEMBER THAT WE'RE ALWAYS ON YOUR SIDE!! KA2MPI MO KAMI!

~ Love Always,
Shainatics[/highlight]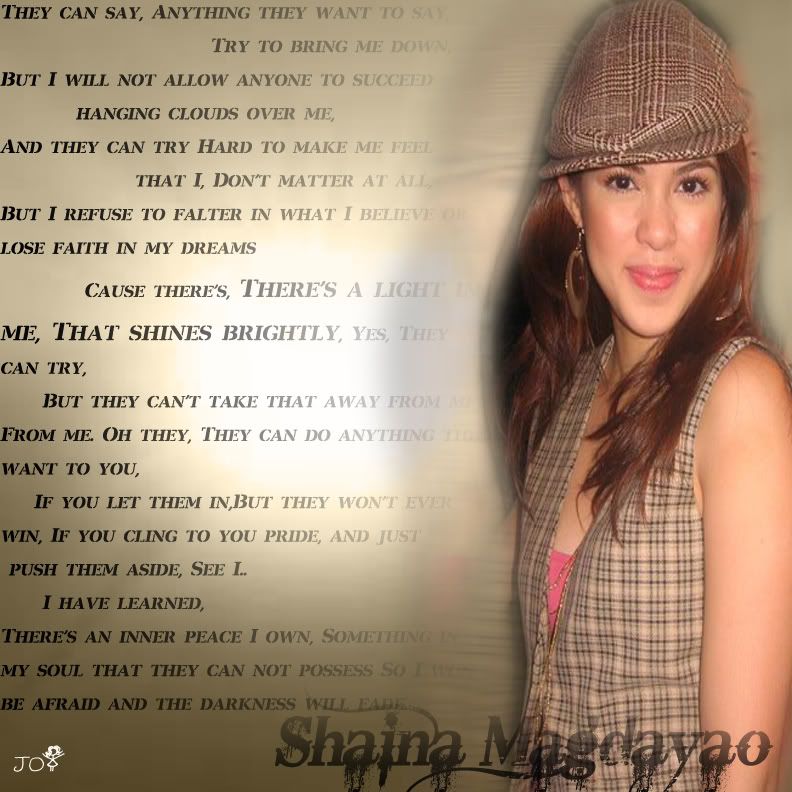 Check out the other SHAINAticz Kingdoms

Part 1 |Part 2 |Part 3 | Part 4 | Part 5
Part 6 |Part 7 |Part 8 | Part 9 | Part 10
Part 11| Part 12 | Part 13 | Part 14 | Part 15
Part 16 | Part 17 | Part 18 | Part 19
Part 20| Part 21| Part 22| Part 23|
Part 24|
Part 25|




Visit din kayo sa SHAINATICS' MULTIPLY SITE
http://shainatics.multiply.com

Join Sharay's Yahoo group:
http://groups.yahoo.com/group/shaina_rayver

Visit Sharay's site:
http://www.sha-ray.piczo.com

Join Shainatics Myspace:
http://myspace.com/shainatics

Videos of Shaina:

Videos of Shaina on youtube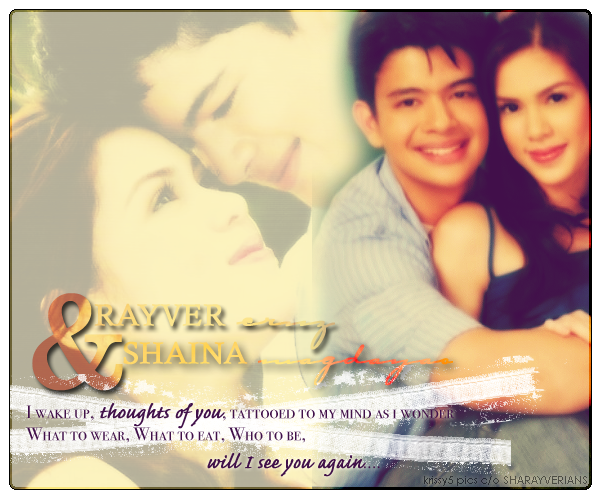 GO SHARAY!!

**************************
Watch Shaina and Rayver in ASAP 07 every Sunday

Keep on Watching Princess Shaina with her Prince Ray in ASAP 07 every sunday with the ULTIMATE DANCE 4! Go Dance Sweet Hearts!

[highlight]COMING SOON: Katas ng Saudi (Shaina & Rayver w/ Ms. Lorna Tolentino and many more) & Bahay Kubo (Shaina & Rayver w/ Ms. Maricel Soriano and many more)[/highlight]

This discussion has been closed.