Home
›
PEx Local Entertainment
›
Showbiz - Female Celebrities
EmPrEsS KaReN sChuCk ~ ThE eThEriA/aBt uR LuV/sUpEr iNgGo CuTiE... ;)
cneg_4_a
Random Guy
PExer
i LoVe eMpReSs...
sHe HaS a VeRy pLeAsAnT AuRa oN TV...
sOoOo CuTe..!
i BeLiEvE ThaT HeR BiGGesT BrEaK wAs wHeN sHe DiD thE YoUnG "CaSsiOpEiA" iN GMA7's eThEriA...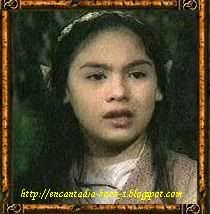 wHeN i FirsT sAw ThiS GirL oN TV, i KnEw ThaT sHe WouLd sUrELy Go pLaCeS..!
sHe aLsO HaD a sTinT iN ABSCBN's SuPeR iNgGo....
i BeLiEvE ThaT sHe iS a sTaR MaGiC TaLenT, cO-MaNaGeD By aNgEL LoCsiN's MaNaGeR, BeCkY aGuiLa...
sHe iS ReGuLarLy sEeN oN TV viA ABSCBN's sTaR MaGiC PrEsEnTs: aBt uR LuV wHeRe sHe iS BeiNg PaiReD wiTh aNoThEr TeEn CuTiE, DINo iMpEriaL <ThE GuY iN CuEsHe'S ViDeO FoR "BacK To Me" aNd ThE gUy iN ThE rEcEnT CoKe CoMMeRciaL>
Don'T FoRgeT To CaTcH EmPrEsS oN ThE SiLvEr sCrEeN sOoN viA "aNgeLs," ToPbiLLeD By aNgeL LoCsiN, MaRviN AgUsTiN, aNd JeNnYLyN MeRcaDo, aMoNg oThErS...
"...the trilogy developed by Becky and written by Gina Marissa Tagasa. This is a trilogy starring all of Becky's talents backed up by other big names. Each story will have a different cast and a different director.
"Angel of Mine" will star Angel Locsin opposite John Prats. Makakasama nila rito sina Pinky Amador, Eugene Domingo, and Mhalou Crisologo, plus Becky's talents na sina Eunice "Charming" Lagusad, Charree Pineda, at ang kambal niyang anak na sina Bianca at Katrina Aguila. This is to be directed by Gina Alajar.
"Daddy's Angel" will star Marvin Agustin, Nash Aguas, Paolo Paraiso, Jaclyn Jose, Mike "Pekto" Nacua, and Becky's talent Valerie Concepcion. Balitang si Dingdong Dantes ang napipisil para magdirek ng episode na ito.
"Angel of Love" will feature the love team of Jennylyn Mercado and Patrick Garcia, kasama sina Ella Cruz, Marco Alcaraz, Cheska Garcia, Nancy Castiglione, Ms. Boots Anson Roa, Allan Paule, and two other Becky talents na sina
Empress Schuck
and Martin delos Santos.
Angels is produced by Eagle Eye Entertainment Production. Si Becky ang tumatayong Executive Producer nito, at nakalista as producer is Angel herself."(Erece, 2007)
CITATION:
Erece, D. 2007, Mar 23. Angel Locsin's talent manager now a movie producer.
PEP (Philippine Entertainment Portal)
. 2007, Apr 27. <
http://pep.ph/guide/432/Angel-Locsins-talent-manager-now-a-movie-producer&gt
;
GooD LucK To YoUr CaReEr...MoRe PoWeR...:bashful:
*HuGsSsSs*
Leave a Comment