Home
›
PEx Local Entertainment
›
Showbiz - Male Celebrities
COMMUNITY NOTICE: Please send your reports, concerns and other inquiries to admin "pexer99". This account will handle all community functions for PinoyExchange. You can also email us at
[email protected]
For category related concerns, you can also send a message to one of our moderators. Check the updated list of moderators
here
Sam Concepcion:The Next Singing Heartthrob V-[SAMSTERS CREW]
shy_girl331
Member
PExer
Thumbs up all Samsters!
Welcome to Sam Concepcion's Thread!




Sam is one of the Finalists of Little Big Star
A Singing Search hosted by Miss Sarah Geronimo.

This 13 yr old-kid has a long way to go..
Break Dancing while singing was never that easy..
But for him..its just as simple as 1-2-3..

This kid has been on theaters ever since before..
Plays both Guitar and Piano..

That's why almost all viewers of Little Big Star
were amazed not
just the way he sings..
the way he moves..
But also for his Charming Face!

So SAMSTERS..
I call all your attention in supporting
this NEXT SINGING HEARTROB..
SAM CONCEPTION
IN LITTLE BIG STAR
right afeter NGINIIIG..
EVERY SATURDAYS..

You can also join our past threads:

THREAD I

THREAD II

THREAD III

THREAD IV

*okay* *okay*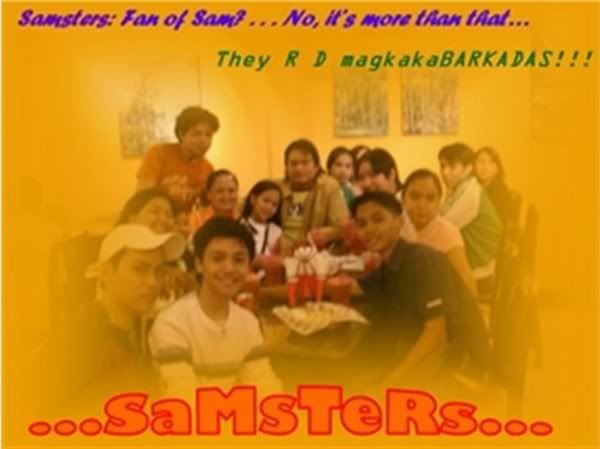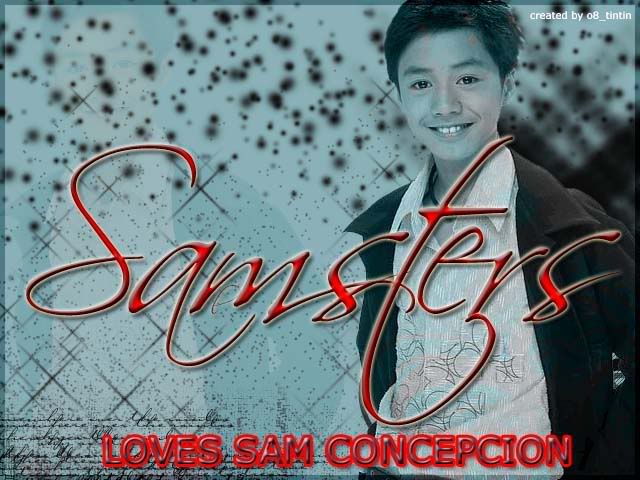 This discussion has been closed.