Home
›
PEx Local Entertainment
›
Showbiz - Female Celebrities
DIAMOND STAR MARICEL SORIANO (PART 5):The Undisputed Drama & Commercial Queen!
sojourner
PEx Influencer ⭐⭐⭐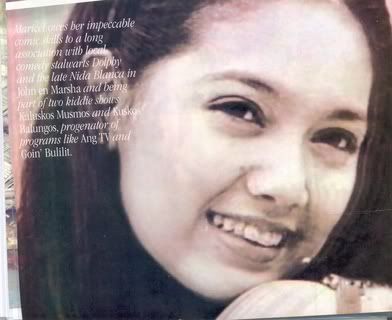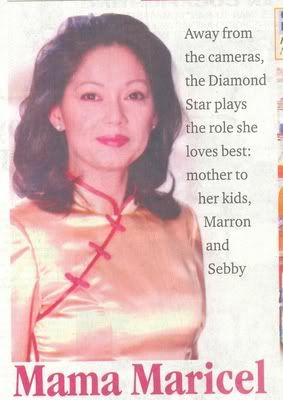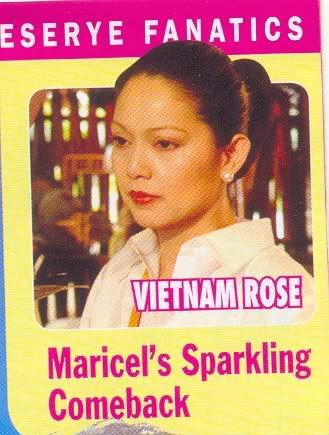 Maria Cecilia Dador Soriano in real life, dubbed as the Diamond Star of Philippine Show business, started acting at the tender age of six. She has starred in around 83 films (and counting) beginning with the 1971 flick My Heart Belongs to Daddy until her most recent films I Will Survive (a musical comedy), and Filipinas (family oriented drama), where she earned the 2004 Best Actress trophies from the Metro Manila Film Festival (MMFF), and the Film Academy of the Philippines (FAP), the local counterpart of the Oscars.
Widely recognized for her versatility, La Soriano received her first acting award as Best Child Actress at the age of nine at the 9th Manila Film Festival for Virgo Film's Alaala mo, Daigdig ko (Your Memory is My World) , in 1974. She also won the same award at the 1974 Ilo-ilo Film Festival for John and Marsha which later became the longest running Philippine Sitcom. Maricel developed her comic skills under the aegis of the country's King of Comedy, Dolphy and the late Nida Blanca, one of the country's top caliber actresses, both of whom she considered as second parents.
La Soriano, was launched to full stardom in 1981 via Regal Films' Underage where her thespic talent and charisma shone brightest among the lead stars of the movie. From thereon, there was no stopping Maricel Soriano to superstardom. She starred from one film to another with the range of character and depth in acting regarded as the best in her generation. Her versatility allowed La Soriano to do drama, comedy, horror, action, and fantasy movies with relative ease and was amply rewarded with box office hits and a slew of acting awards.
Aside from successfully conquering the movie scene, La Soriano duplicated her feat on Television with a variety of shows few could match. From the sitcom John and Marsha , she also starred in Kaluskos Musmos, a youth oriented program in the 70's. to Musical Variety Shows (Maria! Maria! and Maricel Live!) , Drama Anthology (Maricel Drama Special) and Comedy Shows (2+2, Kung Kaya ni Mister., Kaya ni Misis ( If the Husband Can do It, the Wife Can), Mary d' Potter and currently, Bida si Mister, Bida si Misis (The Husband and Wife are Lead Characters). She have received two awards from the Asian TV Awards as Best Actress in a Comedy show aside from her awards for the same category from the Philippine Movie Press Club (PMPC) and awards as Best Actress in a Drama Anthology also coming from the latter.
Not lacking in other talents, she has tried singing as well and even recorded a few songs including the theme song of her movie Oh My Mama in 1981 and a sold out concert at the Araneta Coliseum titled Hello, Hello Maricel in 1987.
Considered by most as one of the finest actresses Philippine Cinema has ever produced, Maricel Soriano continues to shine as one of the Queens of the Philippine Entertainment Industry.
This discussion has been closed.