Home
›
PEx Local Entertainment
›
Showbiz - Loveteams
THE HEROXANNE THREAD!!! part 2!!
nafnaf
PExer
Originally posted by threadstarter danielle18 in the SCQt: The Hero-Roxanne thread:
Hero's forte is drama..
Roxanne's forte is also drama..
Why not put these two together? Im sure they'll make a wonderful pair. What do you think?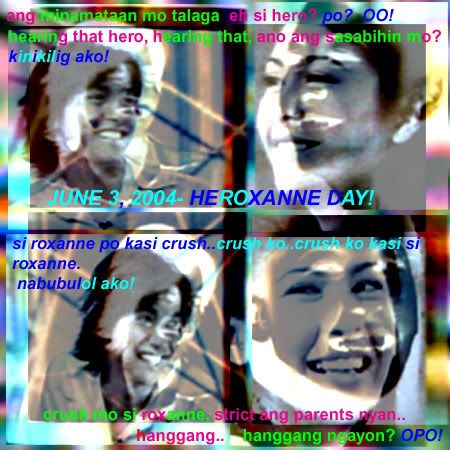 ITAAS PA RIN ANG BUBONG!!!
RAISE THE ROOF AND MOVE CLOSER!!!
THE RH FEVER LIVES ON!!!