Home
›
PEx Local Entertainment
›
Showbiz - Female Celebrities
Half Korean Filipina actress Jennifer Lee gets naked to find missing dad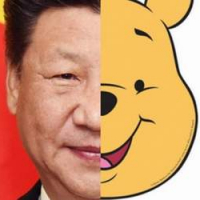 booksale
PEx Influencer ⭐⭐⭐
pwede na ring international news ito.
http://blog.marmot.cc/archives/2004/11/25/half-korean-filipino-actress-gets-nekkid-to-find-biological-dad/
20-year-old Filipino actress Jennifer Lee has decided to take it off for the camera in order to help find her Korean biological father, reported Yonhap (!). Her father, a Korean with the family name of Kim, was working for a Korean firm in Manila when he met Jennifer's mother. He left for Korea right before little Jenny was born on Oct. 18, 1984, apparently never to be heard from again. He was in his early 50s at the time. The fact that the entertainer's 47-year-old mother doesn't seem to recall the father's given name might perplex some, but no bother. Anyway, for her reasons to become a nude model, Jennifer explained, "If I draw a lot of people's curiosity and attention, won't it help in finding my father?"

A Korean producing company was in the Philippines preparing an invitational concert in Seoul for the local expatriate Filipino community when Ms. Lee came to them and told them her story. Kim Won-hee, the head of the company, said, "Jennifer said she had resented her father and forgotten that he existed, but watching Korean dramas and Korean-born entertainers like Sandara Park (official site), she wanted to confirm her roots." Well, chalk another point up for the Korean Wave. Kim also said that should they find Lee's father, they plan to invite her to Korea for a big father-daughter re-union. Touching.
Click on the link for pics and more info. Some of the pics are not work safe, btw.