Home
›
PEx International Entertainment
›
International Movies
M. Night Shyamalan's "The Village"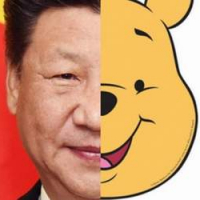 booksale
PEx Influencer ⭐⭐⭐
"You are fearless in a way that I shall never know."
http://www.comingsoon.net/movies/v/village.php
The Village
Release Date: July 30, 2004
Studio: Touchstone Pictures
Director: M. Night Shyamalan
Screenwriter: M. Night Shyamalan
Starring: Joaquin Phoenix, Adrien Brody, Sigourney Weaver, William Hurt, Bryce Dallas Howard, Brendan Gleeson, Judy Greer, Jayne Atkinson, Michael Pitt, Cherry Jones, Celia Weston, Fran Kranz
Genre: Drama, Romance, Supernatural, Thriller
Official Website: TheVillage.movies.com
Plot Summary: In M. Night Shyamalan's "The Village," the Academy Award-nominated filmmaker, who brought you "The Sixth Sense" and "Signs," assembles an all-star cast, including Joaquin Phoenix and Sigourney Weaver and Academy Award-winners Adrien Brody and William Hurt, to bring to the screen the thrilling tale of an isolated village confronting the astonishing truth that lies just outside its borders. At first glance, this village seems picture perfect, but this close-knit community lives with the frightening knowledge that creatures reside in the surrounding woods. The evil and foreboding force is so unnerving that none dare venture beyond the borders of the village and into the woods. But when curious, headstrong Lucius Hunt plans to step beyond the boundaries of the town and into the unknown, his bold move threatens to forever change the future of the village.
MALAPIT NA!!!
Rate This Movie
39 votes
:D :D :D :D :D [b]Da Bomb![/b]
:cool: :cool: :cool: :cool: [b]Aprub[/b]
:bigyawn: :bigyawn: [b]Di Ko Type[/b]
:ayaw: [b]Ayaw Talaga![/b]